Tinkering with SPADE-FACE
A sprained ankle on a rainy day means I'm actually making good on yesterday's plan to try SPADE-FACE on RunwayML.
Here's what that's looking like: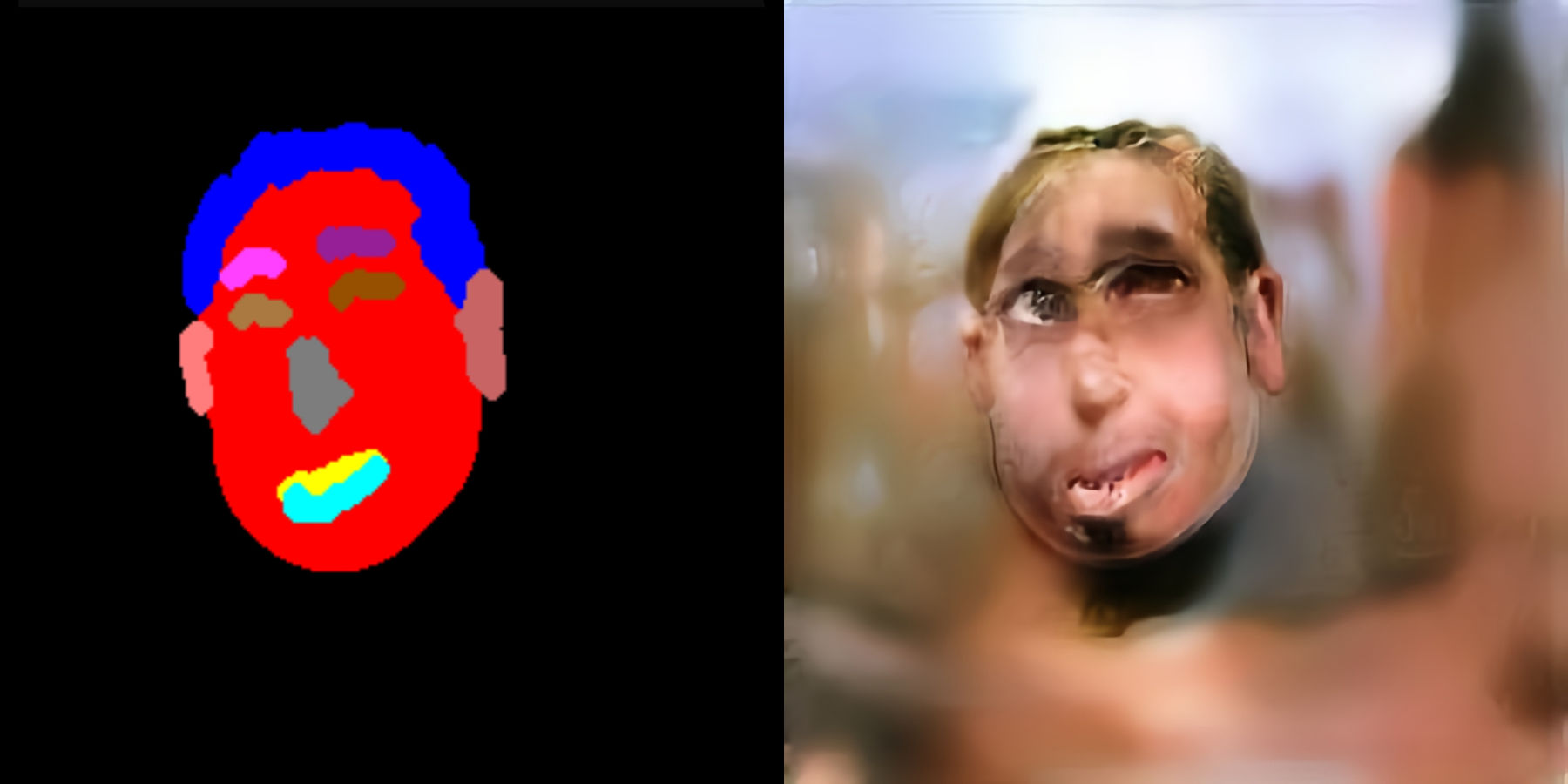 There were a couple versions that didn't work out so well. They were ones I sketched elsewhere and imported in via a PNG or JPG. Here's what I mean: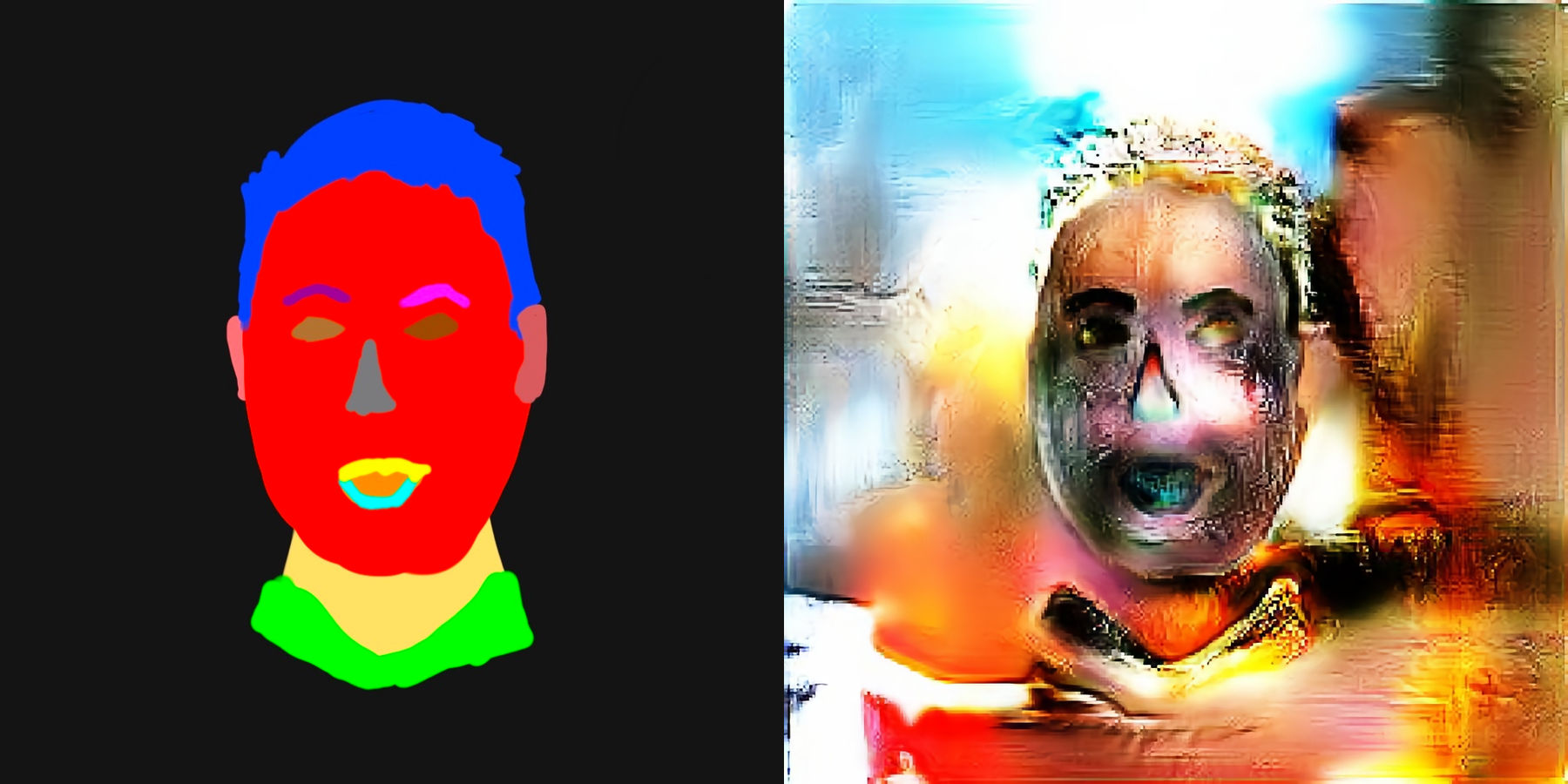 You can see the difference in black; the prior versions are pure #000000. The imported, demonic, one has gone through some unwanted colour profile changes. Same deal with all other colours. Similar results with PNG where there should be less colour differences.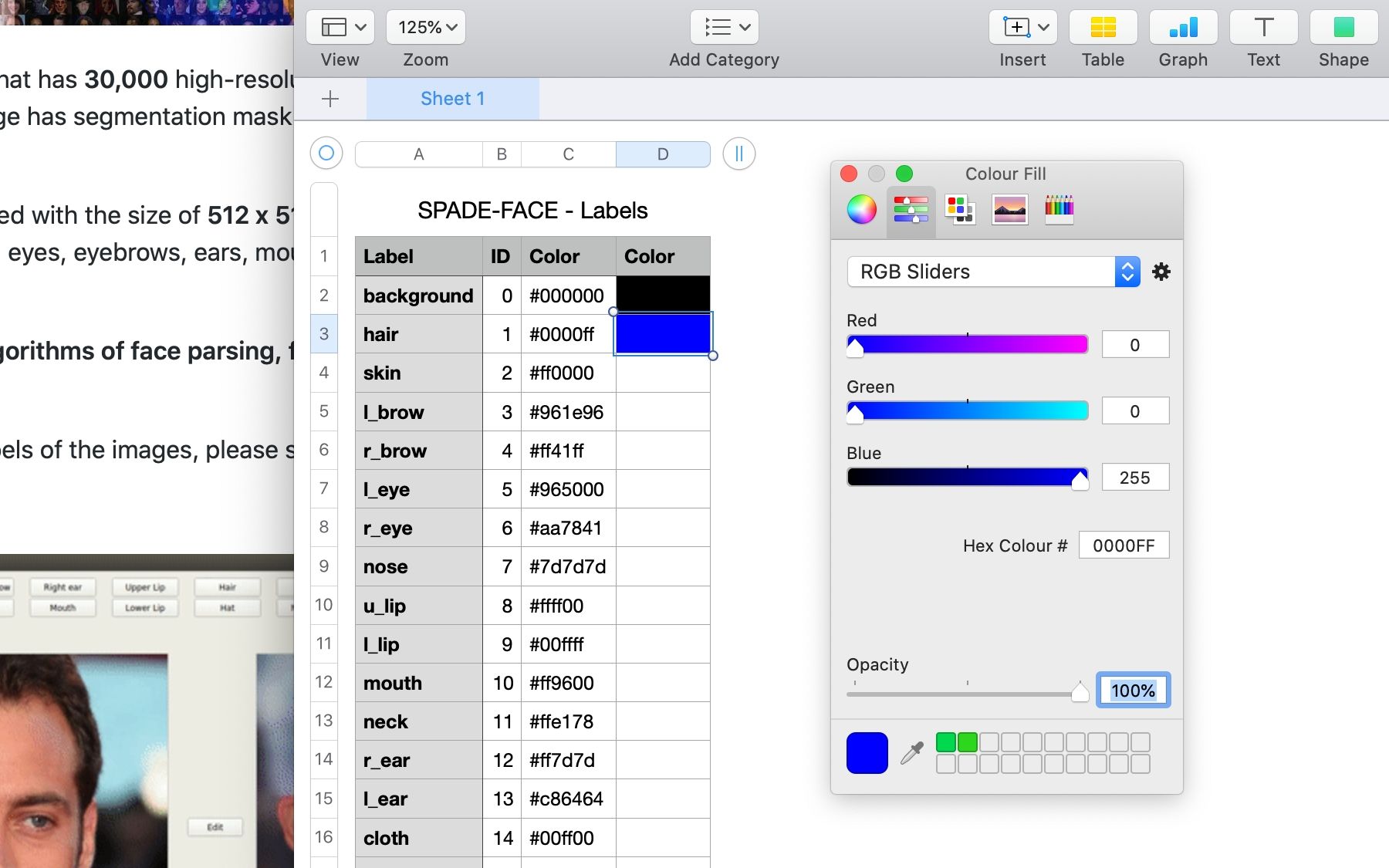 I had an idea to outsource the sketch creation to a whole bunch of people, ideally hand-rendered in crayon, marker, or acrylic. How would the output from a five year old kid in the U.S. differ from that of an adult in Sydney?
This colour matching snafu puts a damper on these plans as it means the segmentation sketch must be done in RunwayML or have been exported with the exact right colours and colour profile. That stuff is a black hole.
Anyway. There's gotta be a way. I'll figure something out.
Here's a speed-run of live-editing a segmentation:
And here's me learning how to chain models on RunwayML: