Found this nugget whilst cleaning up some files. It's from Tamara Shopsin's Arbitrary Stupid Goal.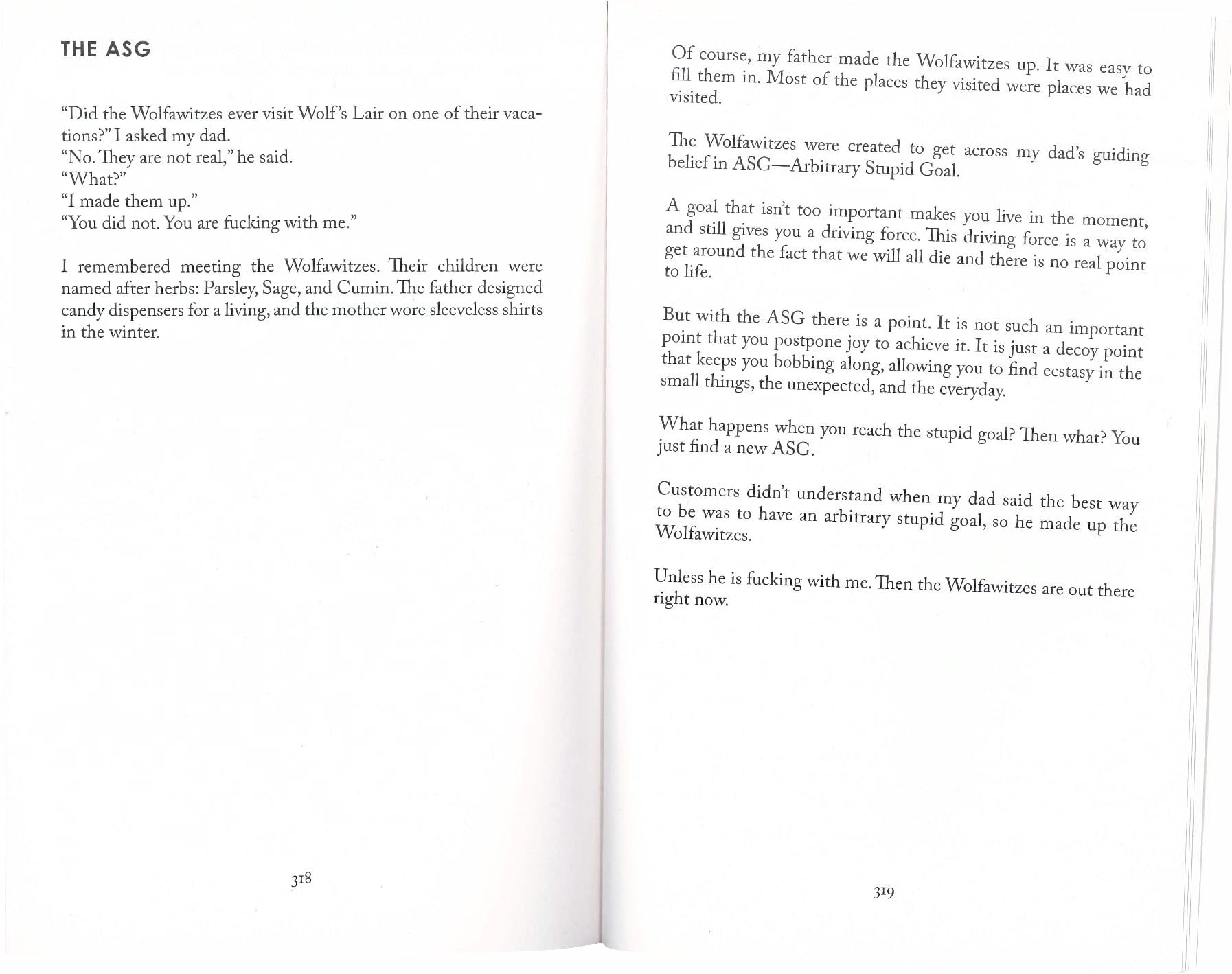 I won't go into the philosophy as the above scan does that job. It's just nice to have a bit of validation in conjuring up a thread (to anything) that doesn't necessarily hold up.
Or maybe I will…
The thread—the arbitrary stupid goal—is just a tool to help you focus on the present. The mind's tendency to focus on the big picture can paralyse you into inaction and distraction from the present.