That time I underestimated a conference talk
I'm on creative retreat at the moment. One of my self-imposed jobs has been to go through every one of my sketch books and sift out ideas, notes, …and sketches that I may have missed or prematurely let go.
It's a pretty rude shock seeing, with the fresh eyes that time produces, how much a particular project consumes you. This time it was the Loupe talk I gave at Framer's inaugural Loupe conference in 2018. I spent months on it. Probably very inefficiently, but definitely diligently; almost every weekend.
Here's a small portion: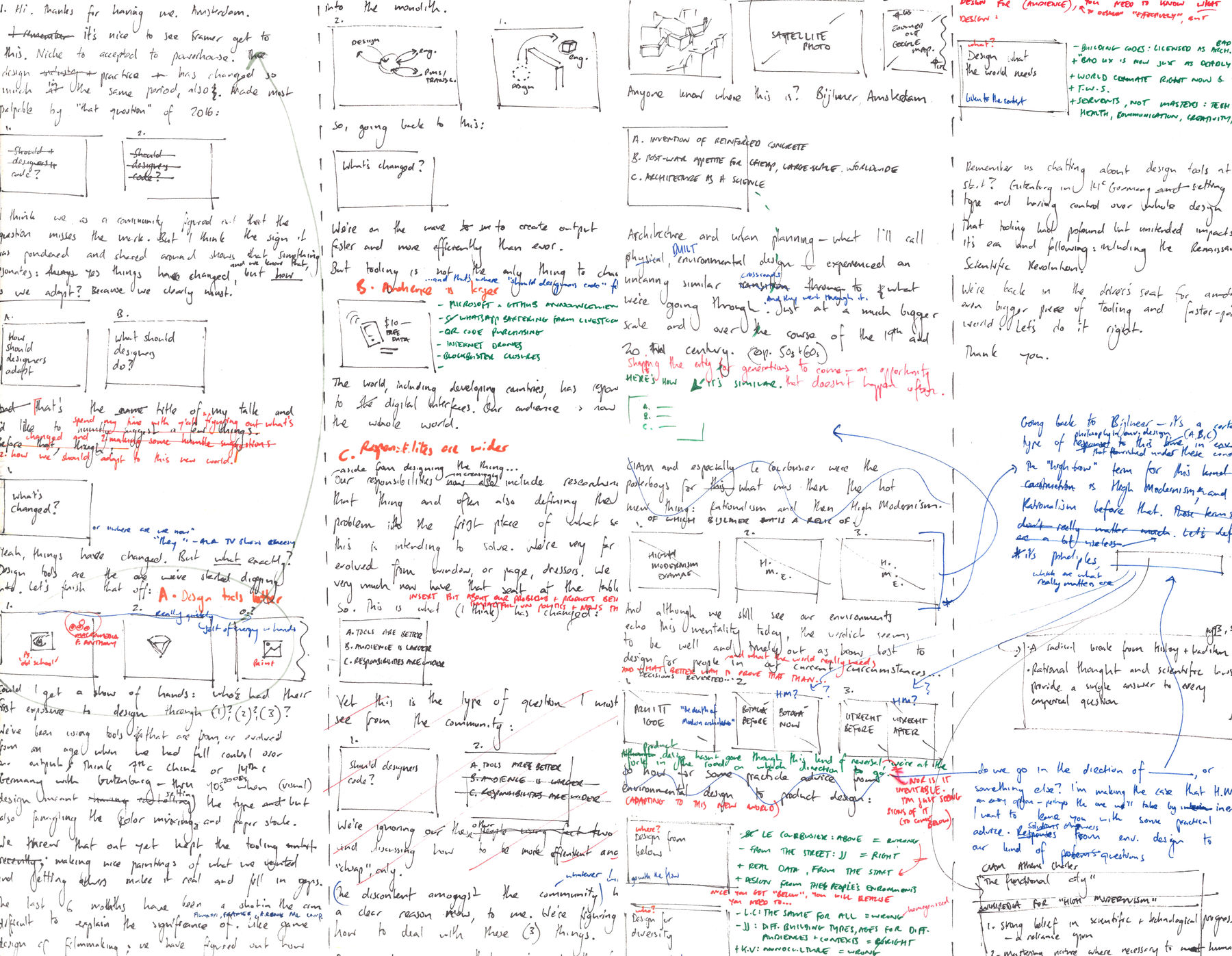 In retrospect, I should have started 'speaking' earlier—just out-loud, even to myself. I.e. less narrative arc-ing and more speaking from storyboards. Making an animatic, if you will. That would have probably minimised the zig-zag and misdirections that inevitably rose.